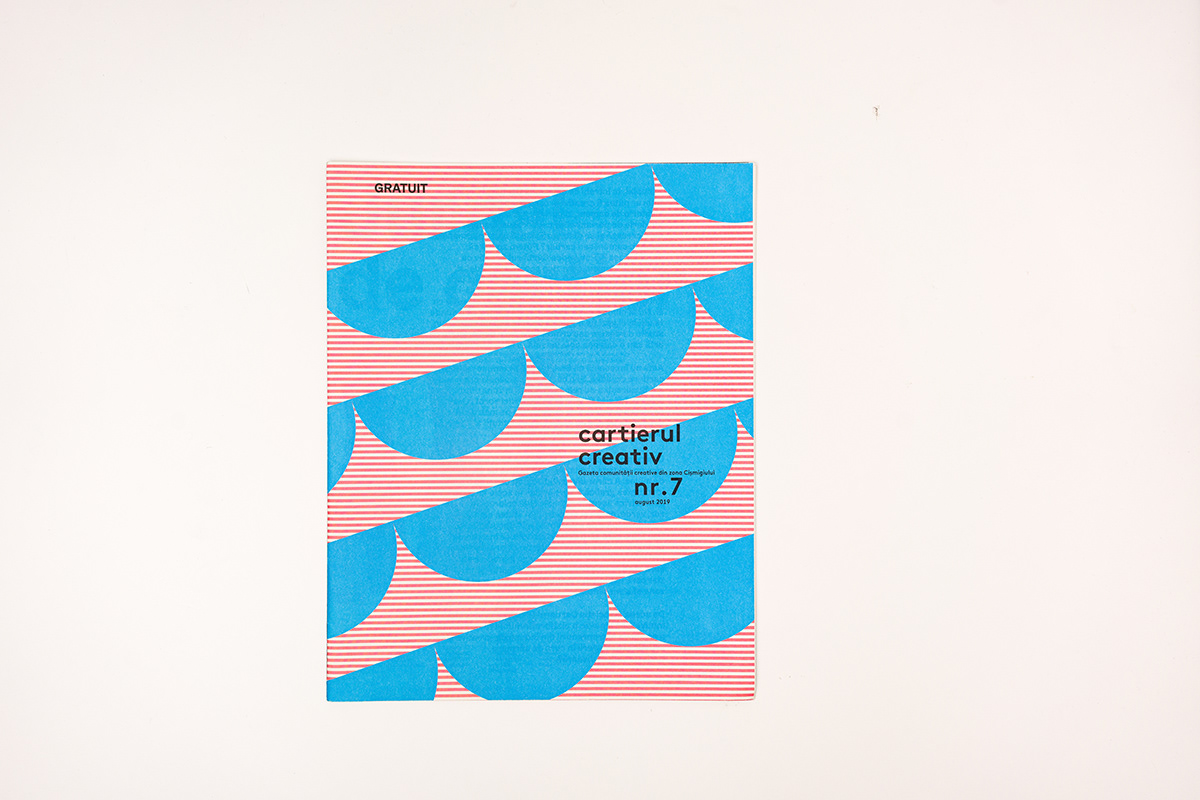 The Creative Quarter Newspaper talks about the cultural creative vitality of Bucharest and it showcases the way it contributes to the quality of the lifestyle and to the local social economic growth, by taking on subjects like community development, creative entrepreneurship, performance, gastronomy, lifestyle, cultural architecture and mobility. 
The newspaper promotes the members of the Creative Quarter community (a project by The Creative Quarter Association, for the Cișmigiu-Brezoianu-Grivița-Buzești creative community), but it also takes on general subjects like the importance of culture and creativity for the development of the city, the local cultural scene, innovative services and products, and it includes columns on cultural topics.
The newspaper includes columns like: news from the community, essays from the inhabitants of the area, creative entrepreneurship, on the go – transport, food & drink, shopping in the Creative Quarter, the sounds of the Creative Quarter.
YEAR:

2019 

DIMS:

300x380mm​​​​​​​ 

PAGES:

 24 

TYPEFACE:

Gräbenbach & Brown